- Vinod Kumar

More than 34 Pratigya Yatras conducted across country; Out of which 8 Yatras led by Members of Parliament on day one across the country

More than 5,000 citizens including Doctors took pledge to use generic medicines on MyGov platform

Programme steps into the second day of celebration by Jan Aushadhi Pratigya Yatra on 2nd March across the country
New Delhi. The Ministry of Health and Family Welfare (MoHFW) in collaboration with Pharmaceuticals & Medical Devices Bureau of India (PMBI), the implementing agency of PMBJP and States and Union Territories is celebrating 5th Jan Aushadhi Diwas 2023 under Pradhan Mantri Bhartiya Janaushadhi Pariyojana (PMBJP). The celebrations are being carried out with great enthusiasm and fervour across the country. The programme kick started with Jan Aushadhi Jan Chetna Abhiyan on 1st March across the country.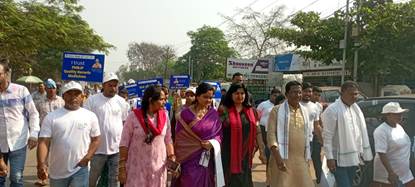 The second day of the celebration stands as Jan Aushadhi Pratigya Yatra. Many such Pad Yatras carried out with the message of quality and affordable medicines. These medicines are available at more than 9000 Jan Aushadhi Kendras, which have already taken place in major cities of the country.
Pad yatras were conducted to create a mass fervor among people. These pad yatras were attended by Jan Aushadhi Kendras, citizens, school children, etc. wearing the Jan Aushadhi T-shirts and Caps. In some states, the pad yatras are celebrated with traditional instruments like drum. The aim of such pad yatras is to ensure dissemination of knowledge about the PMBJP scheme to make easy accessibility of Jan Aushadhi generic medicines.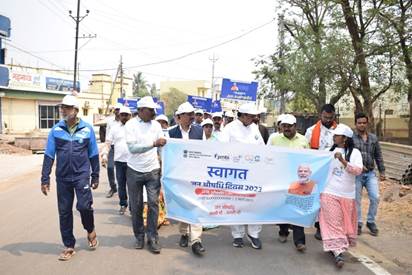 The Government has set a target to increase the number of Pradhan Mantri Bhartiya Janaushadhi Kendras (PMBJKs) to 10,000 by the end of December 2023.
Medicines available under PMBJP are priced 50%-90% less than that of branded prices. During the financial year (2021-22), PMBJP has achieved sales of more than Rs. 1100 Crore in the current financial year which has further led to savings of approximately Rs. 6600 Cr. to the citizens.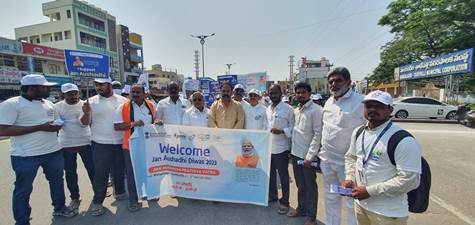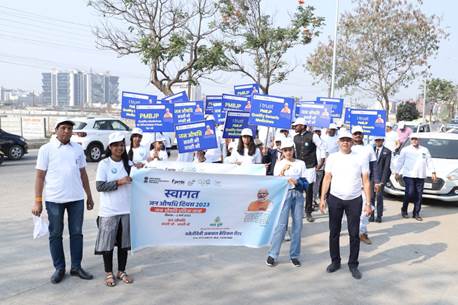 Weeklong celebrations are scheduled by conducting various awareness programme for women, senior citizens, children and for engagement of more than 9000 Kendras, Stakeholders, Jan Aushadhi Mitras, doctors, and general public.